My most recent personal boards and portfolio. To view work from Solar Opposites + an upcoming indie game, please go to "Professional Boards" and contact me for the password. 
The grid pages are shorter "samples" of each board, while the slideshows contain the full boards.
A couple gets lost while driving back to their campsite, and decides to check into a creepy hotel at the last minute.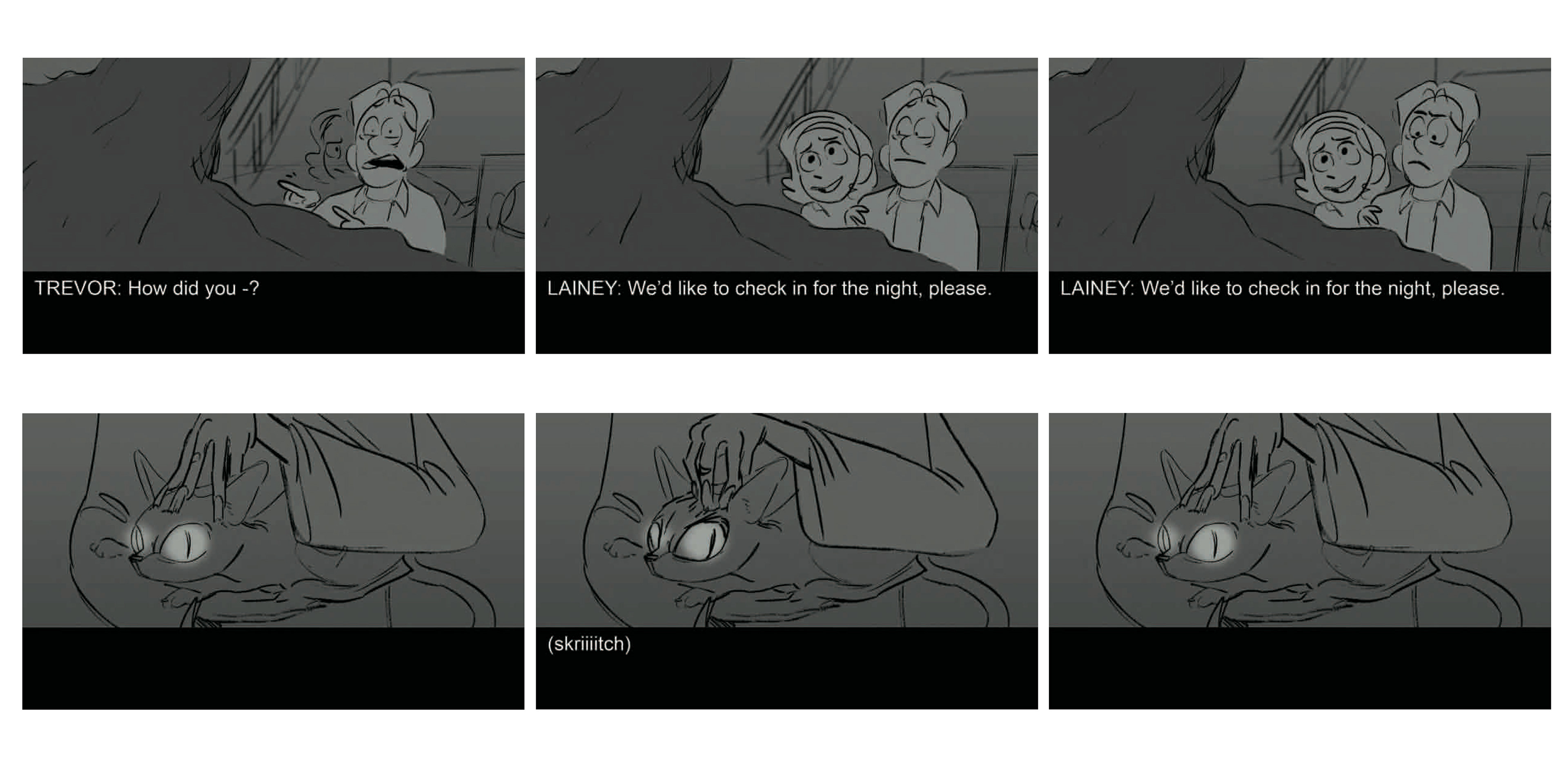 "Too Cool for the Pool"

Angie gets upset when her friend Pam brings her weird new boyfriend to their swim lesson.
A few stand-alone beat boards using dogs as a running theme.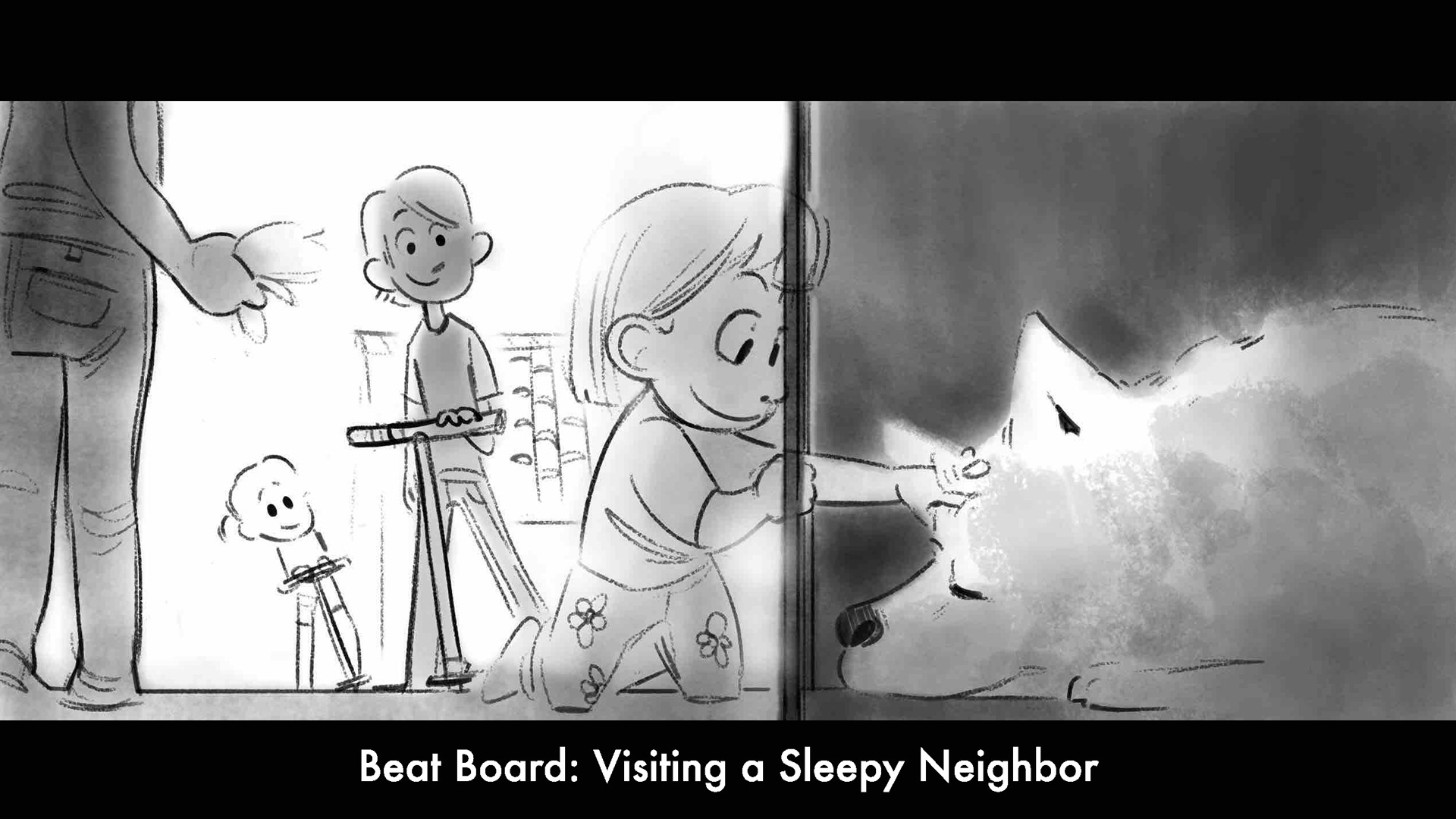 Life/Observational Drawing